About Us
Based in Melbourne, Australia, digi-SOL was established to fulfil a wide range of business and consumer requirements in today's world of cutting edge digital solutions and technology.
Our systems and solutions have made us a one stop shop for all of your business, marketing, Internet and other needs. Learn more about the products and services digi-SOL provides such as Graphic Design, Responsive Web Design, Web Development, eCommerce Solutions, Web & Email Hosting, Domain Registration, Computer & Server Sales, Computer Installation, Computer Networking, I.T. Support (Help Desk) as well as Full Colour Business Cards & Brochures & Event Management...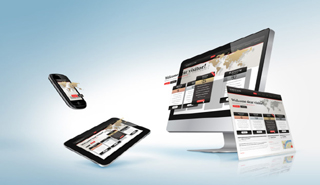 Along side continuous user experience improvements and technology enrichment, digi-SOL places customer service at the forefront of its business structure, consequently we are well renowned for high quality, prompt and personalised service. digi-SOL aims to develop long term relationships with its clients and treat every relationship as a partnership. We believe strong customer service and communication is the key to building a first-rate rapport, therefore taking the time to understand our clients needs, providing an informed and innovative solution utilising our expertise to fulfil those needs, and, even often exceeding client expectations are part of our everyday objective.
Although we mainly service small to medium-sized enterprises (SME's) and consumers throughout Australia, digi-SOL have also built affiliations with small through to large international organisations to further ensure we provide state-of-the-art services inline with the global technological advancements of today and tomorrow...
We work with you... our dynamic team of professionals are dedicated to helping you turn your ideas into a profitable tool by:
> Enhancing your corporate image
> Visualising your products and services
> Introducing business income via marketing cards
> Providing systems to increase and retain regular customers
> Creating designs from concept to completion
Browse our Web site further to see how we can be of assistance to you...